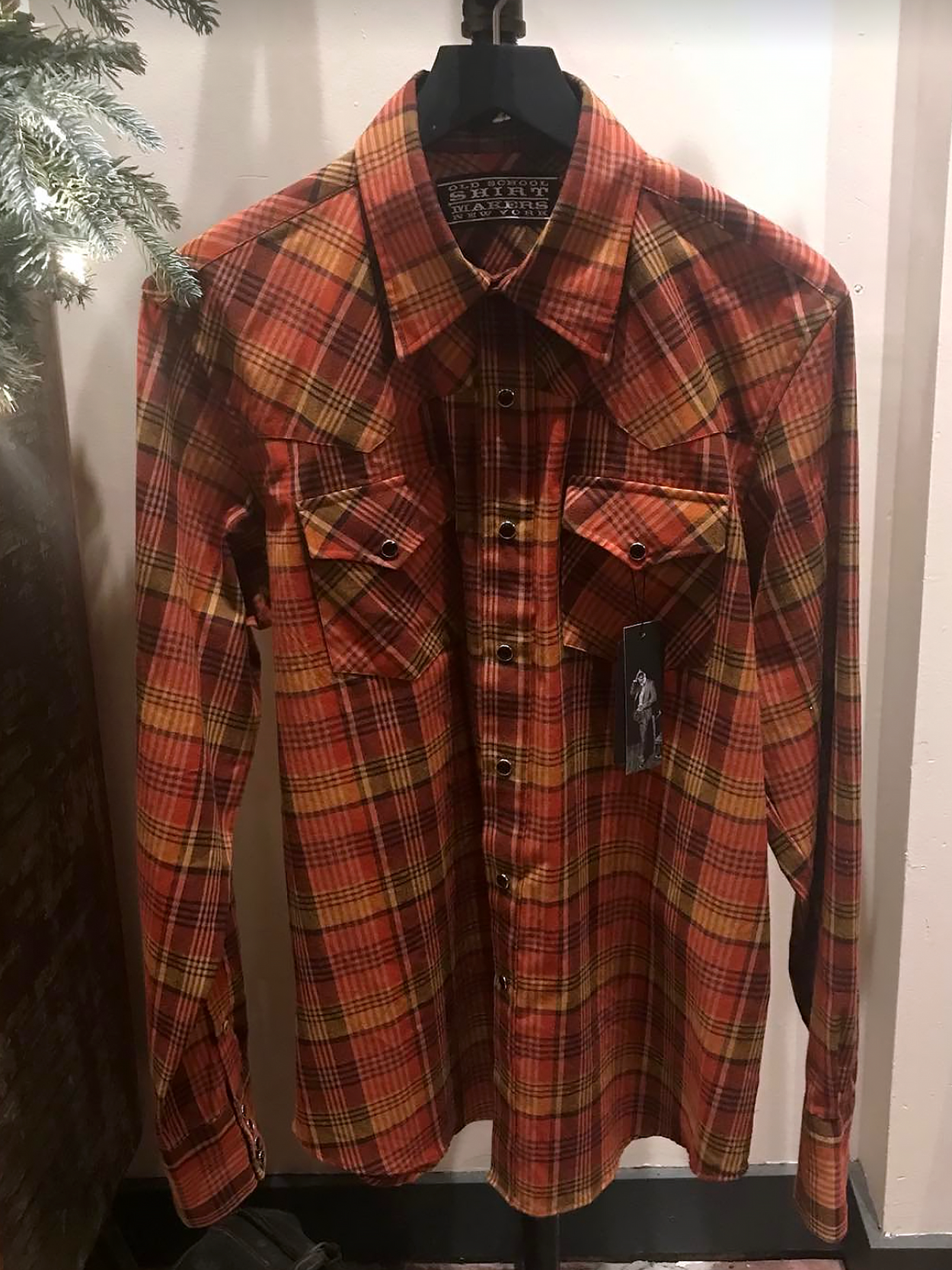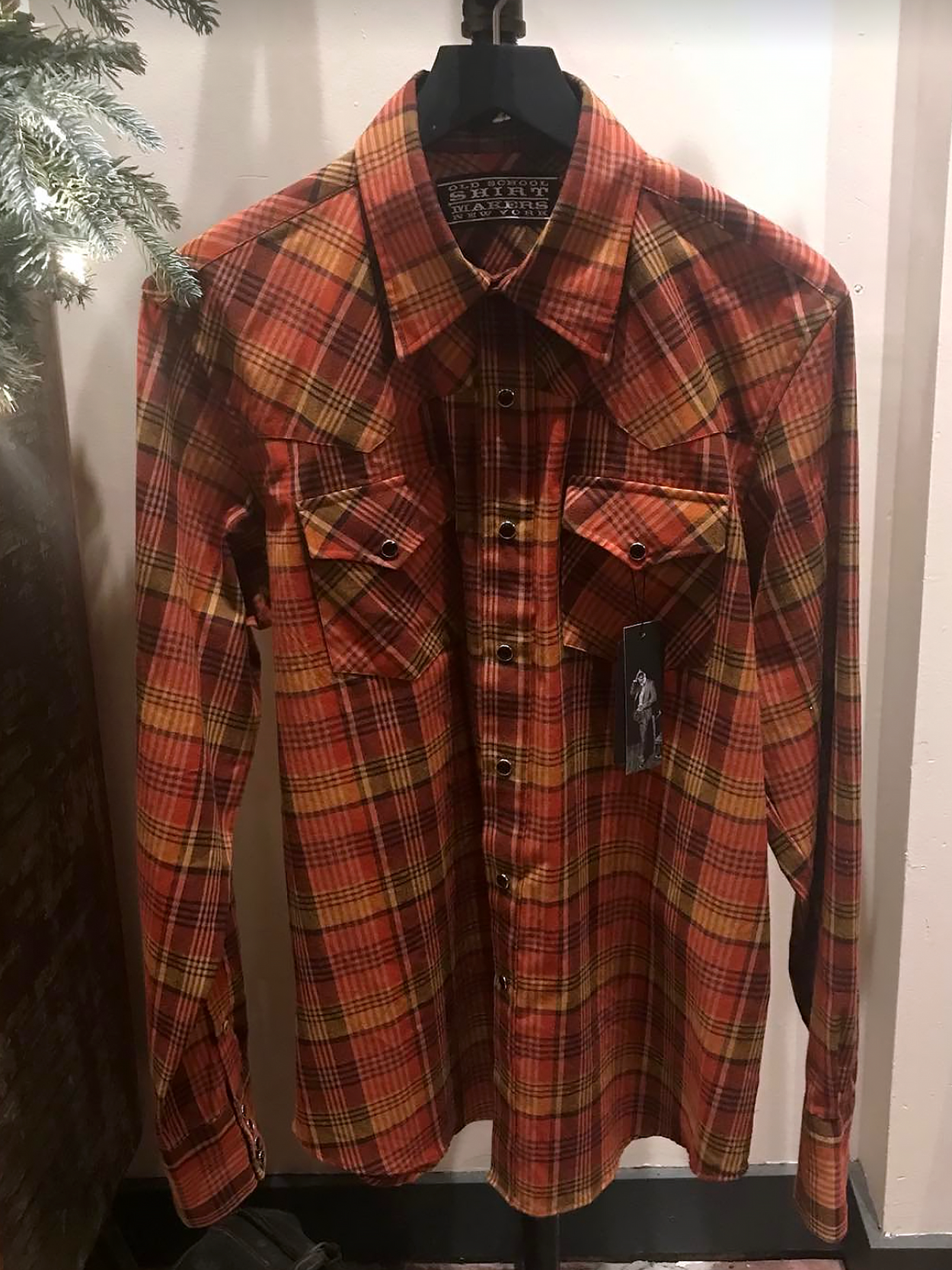 New York Clothier
OSSMNY - Spicy
Take a drive through the countryside on a beautiful day and you will see the colors represented in this stunning plaid shirt. We call it spicy, why? You will feel it when you dress this up or down and do that spin in front of the mirror. Yep, it's like that!

One-snap point collar, two-flap pocket with snap, four-snap square cuff, burgundy pearl snaps, Western yoke front and back with inverted pleat.
Size: S 14.5" / M 15.5" / L 16.5" / XL 17.5" / XXL 18"