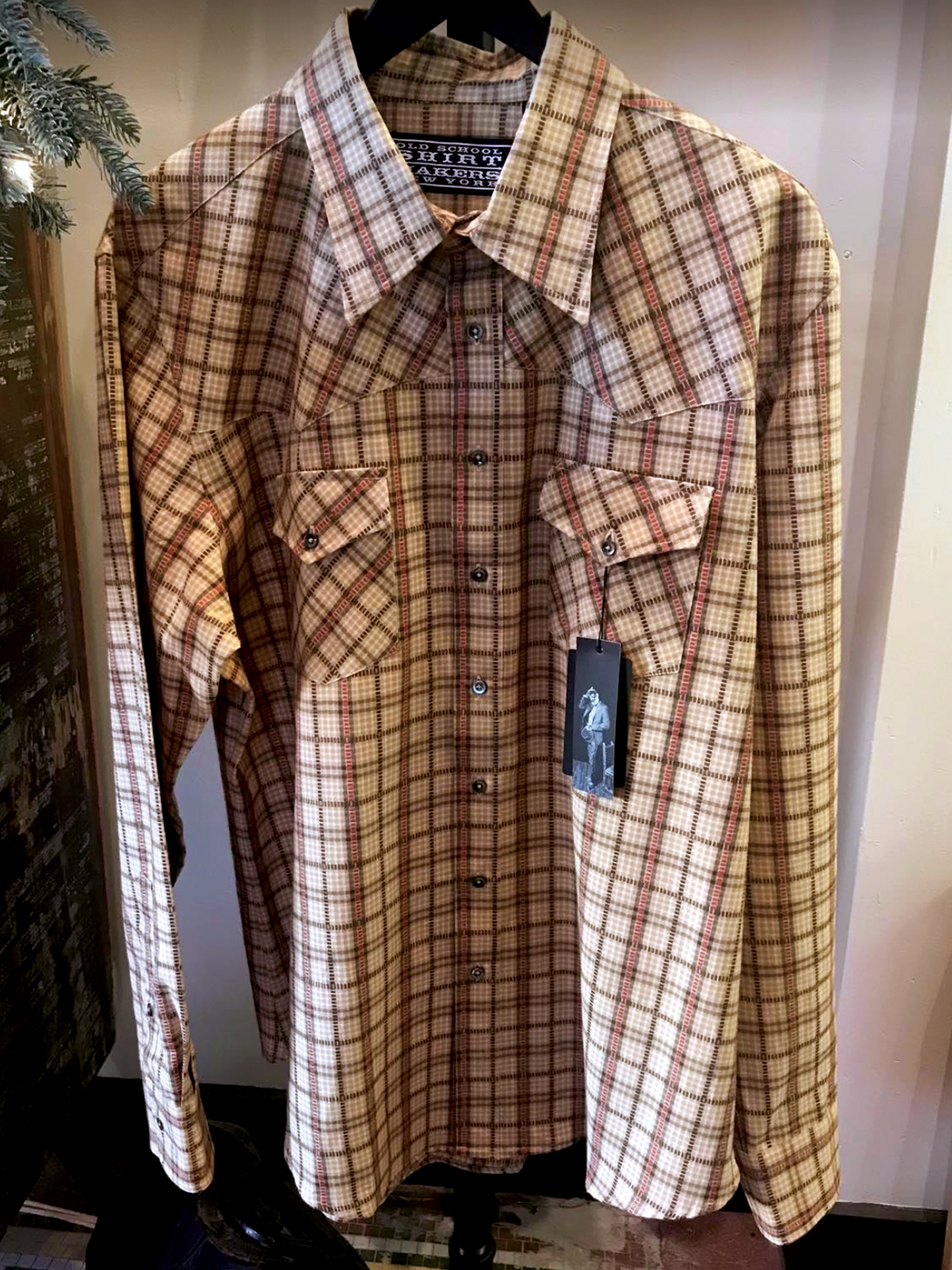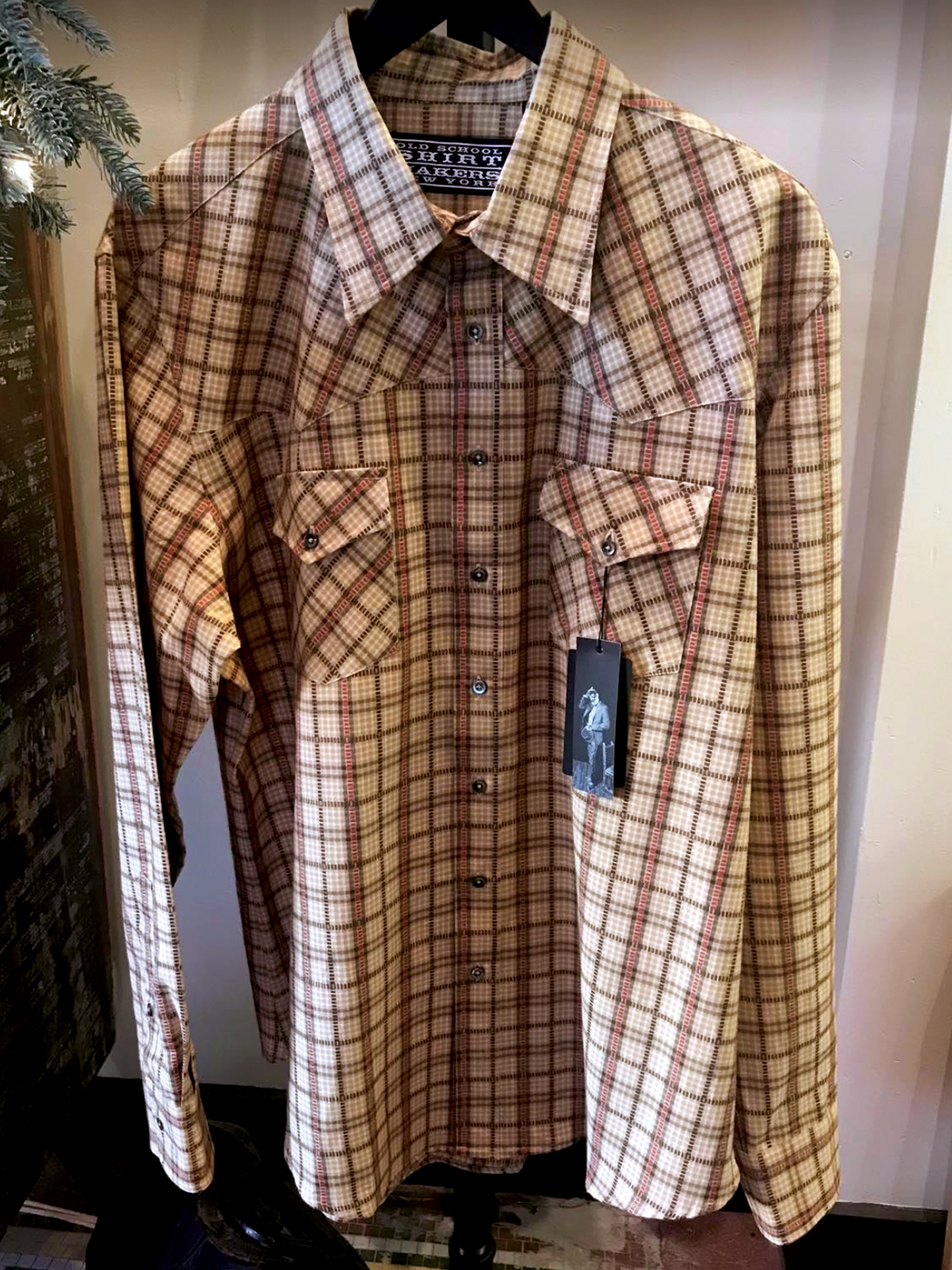 Old School Shirt Makers New York
OSSMNY - Harvest Wheat
Influenced by the vast wheat fields across America. Three hues of brown and a hint of copper-orange is represented in this shirt like the rows of wheat it has a precision and purpose. 100% woven cotton shirt is the perfect all-occasion shirt. 

Two-button point collar, two flap-pockets, one-button rounded cuff, multi-tone brown buttons
Size: S 14.5" / M 15.5" / L 16.5" / XL 17.5" / XXL 18"