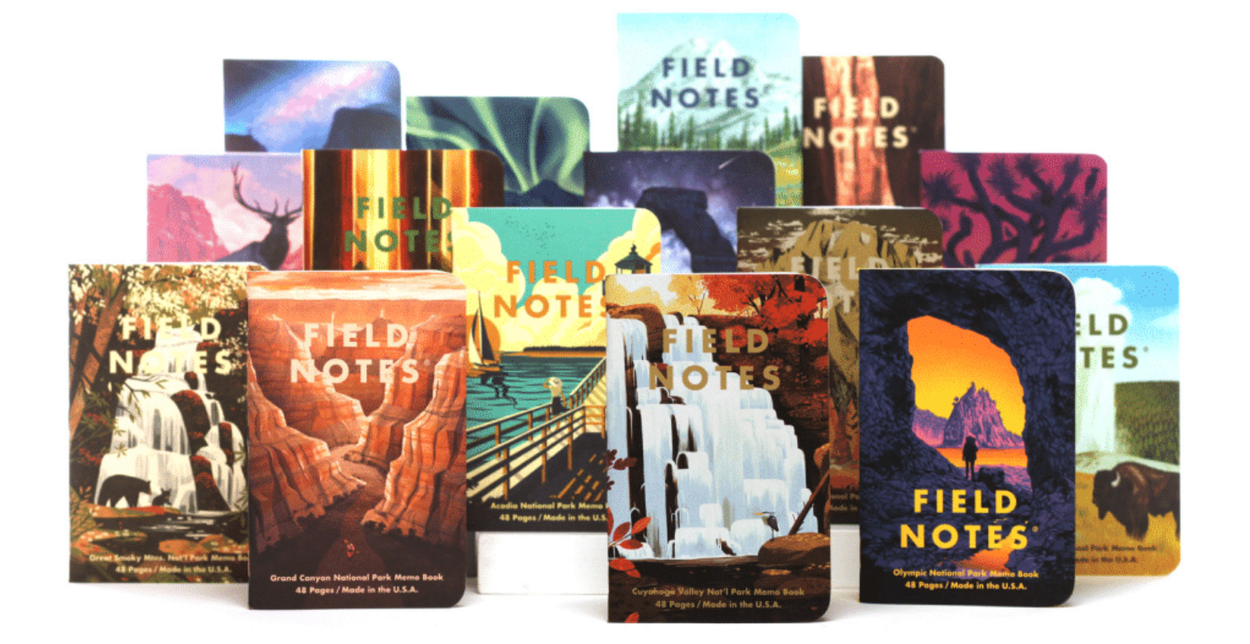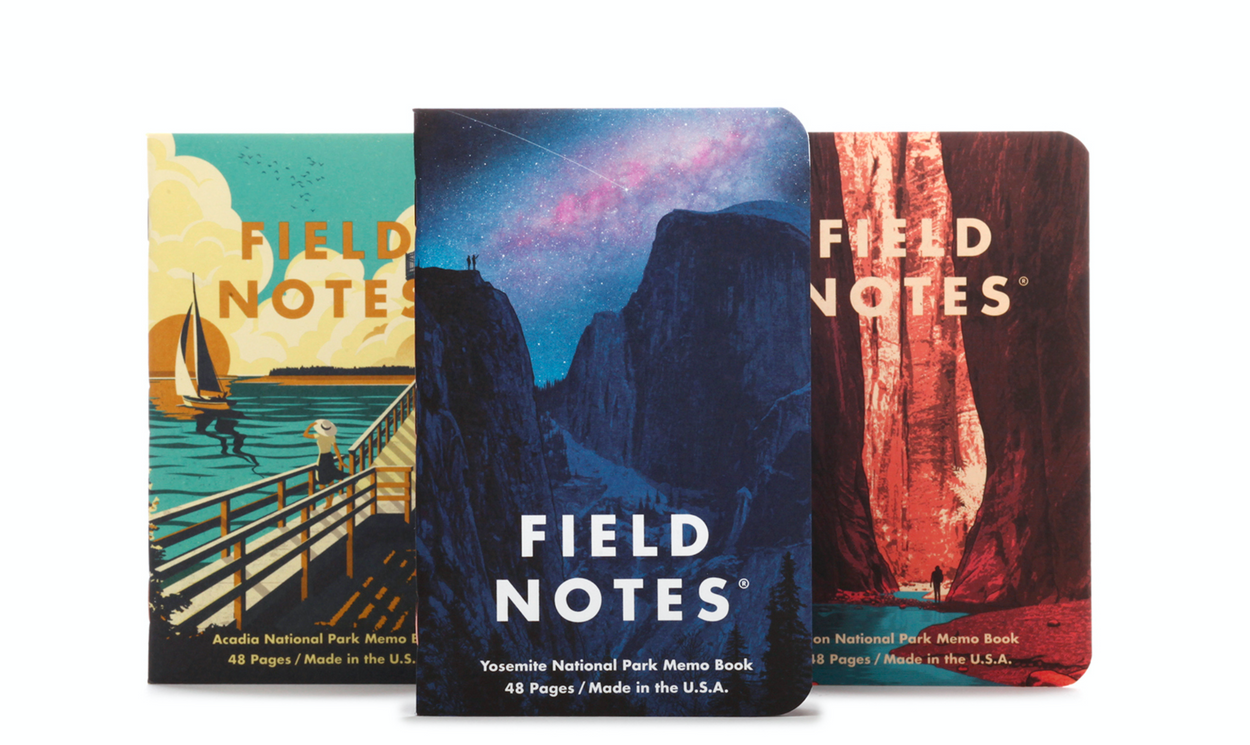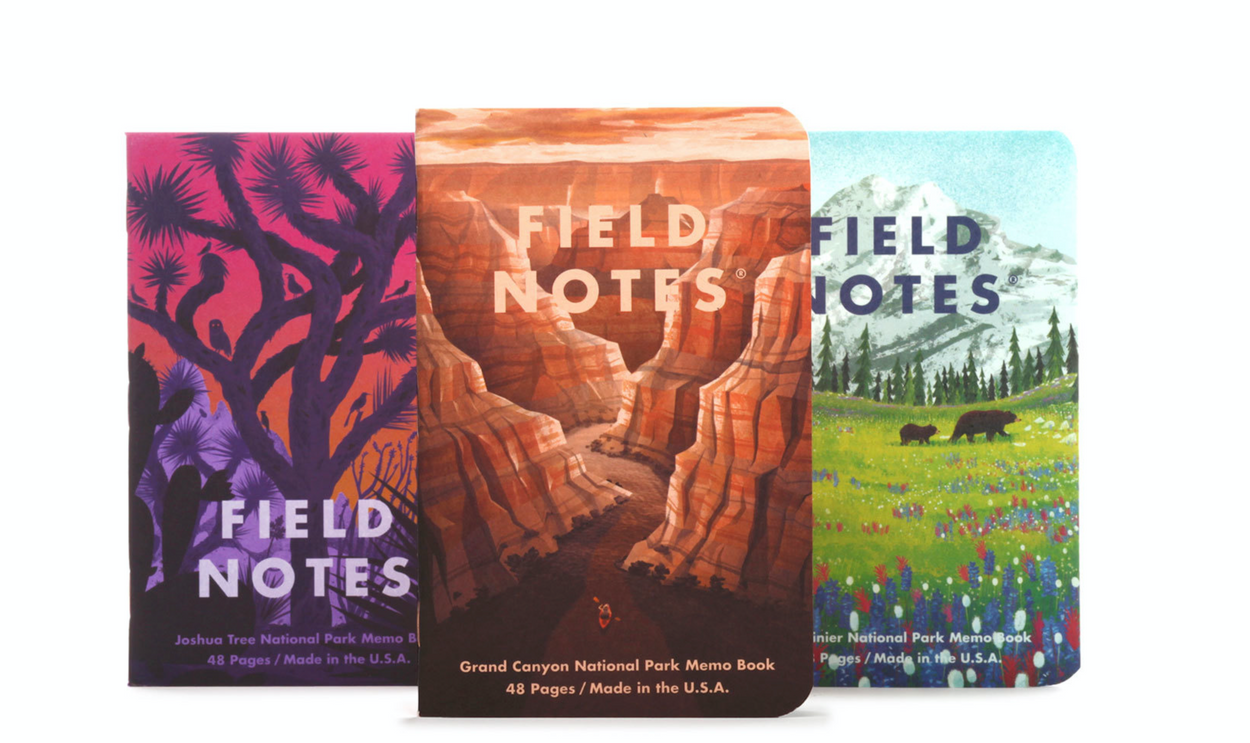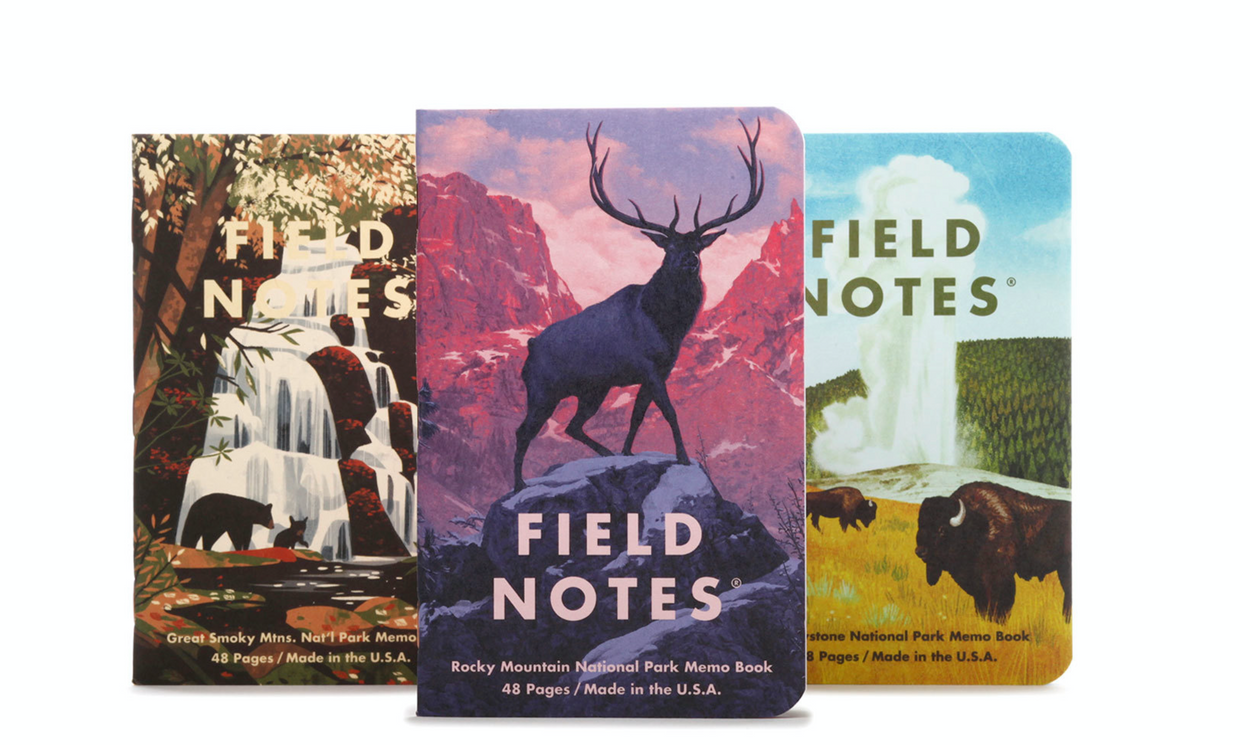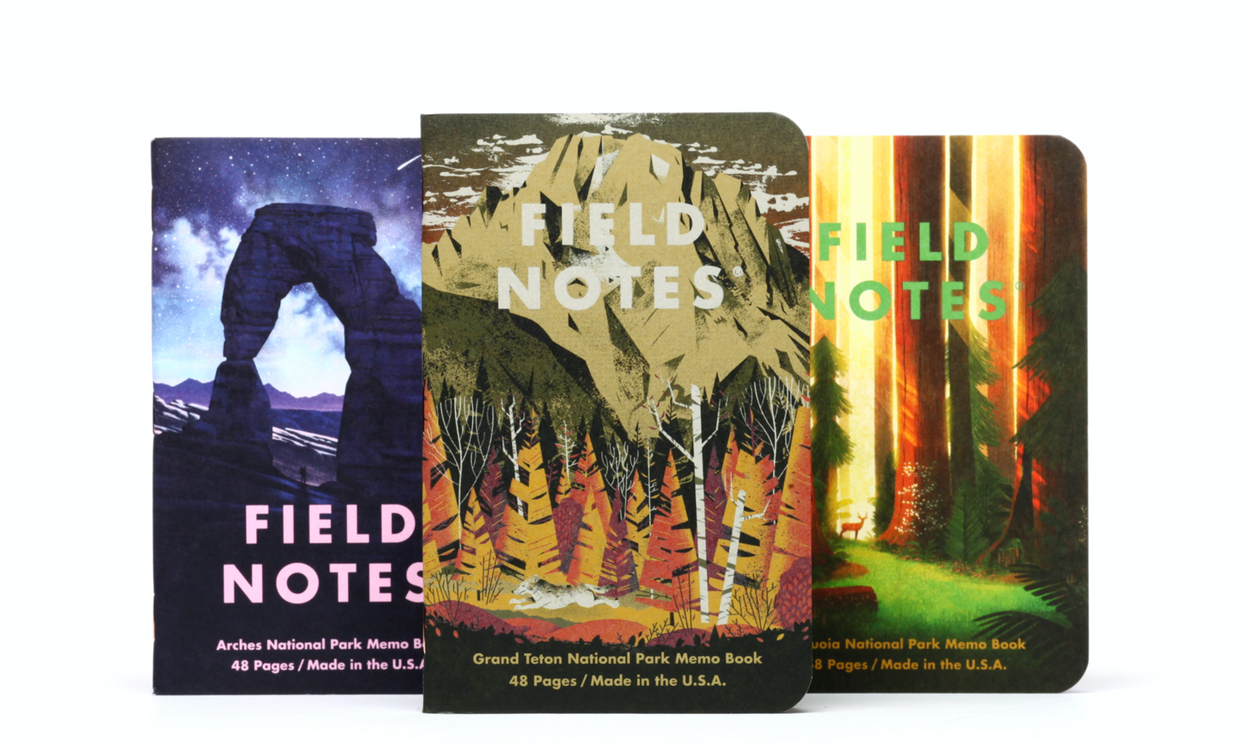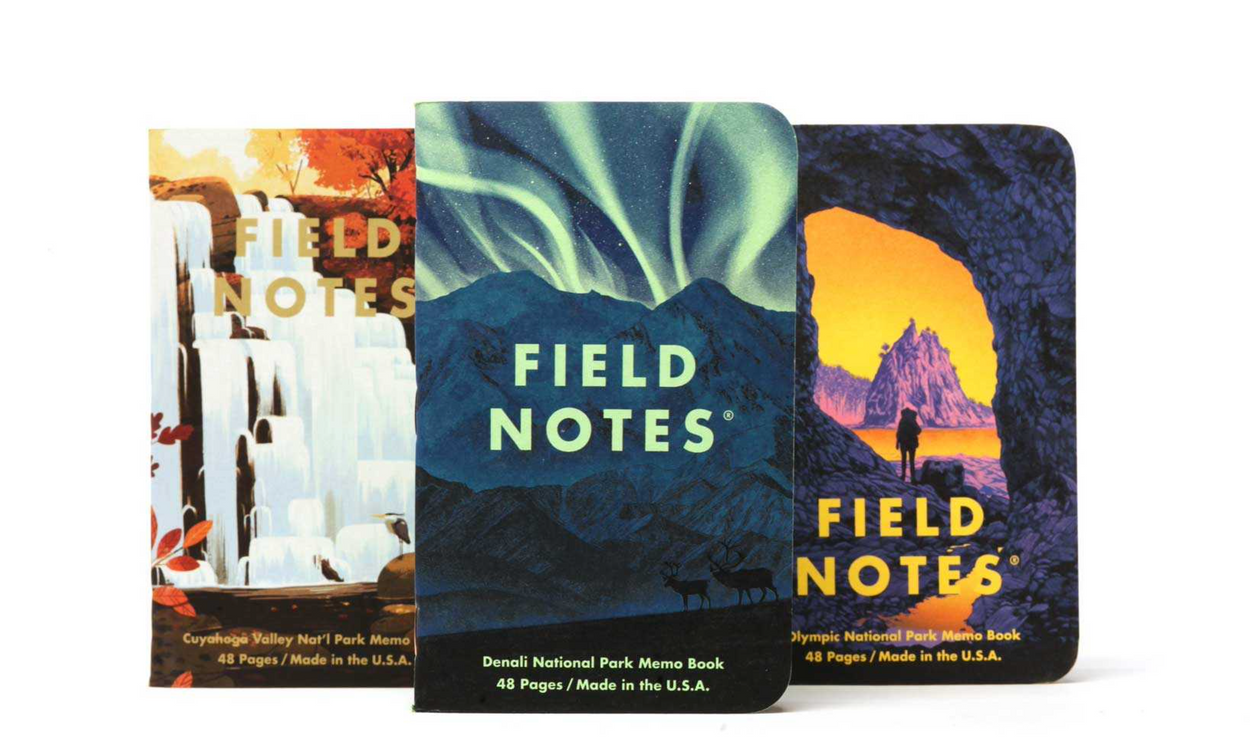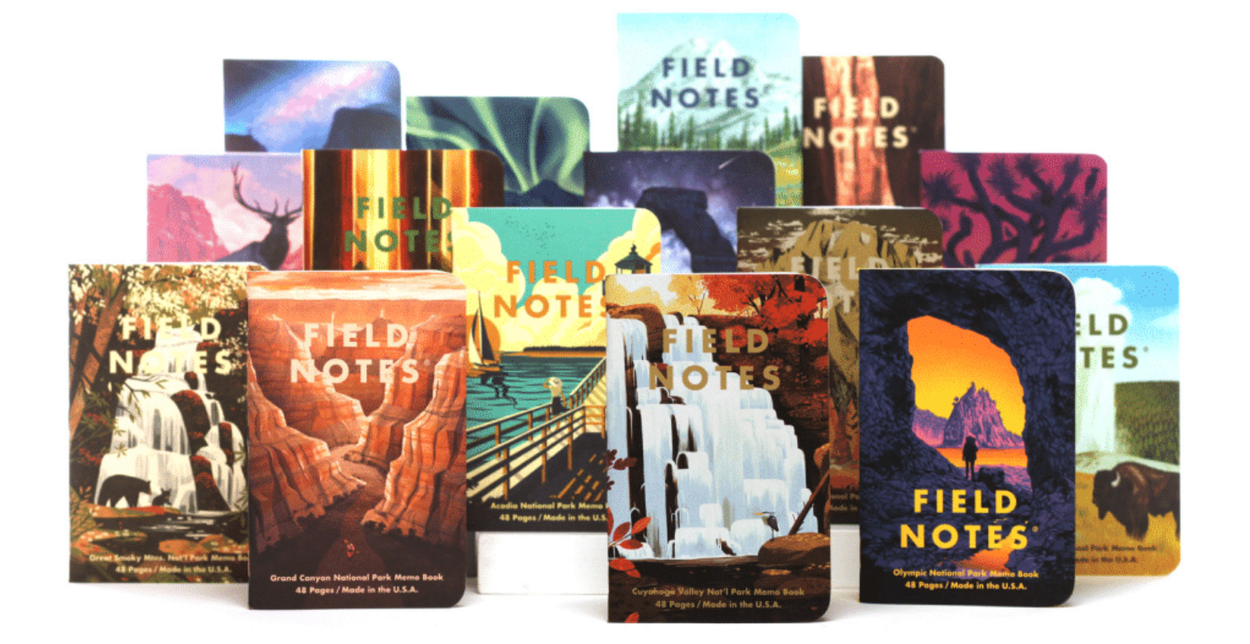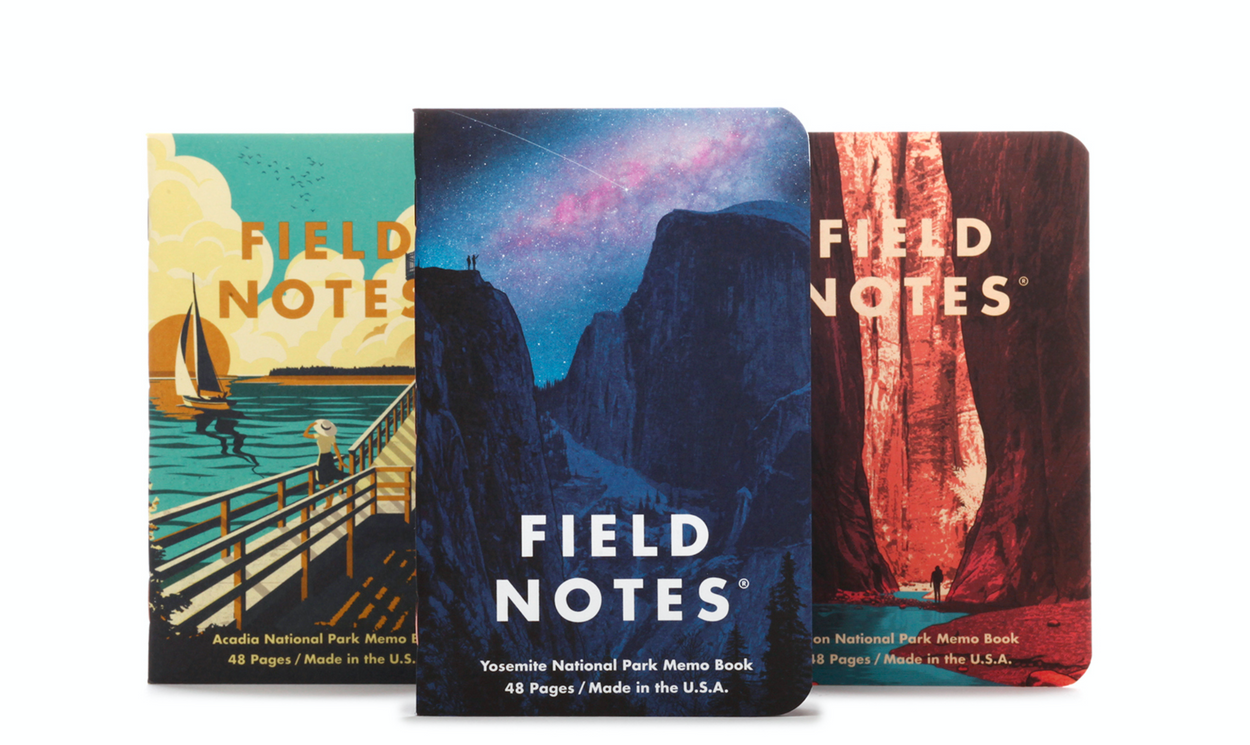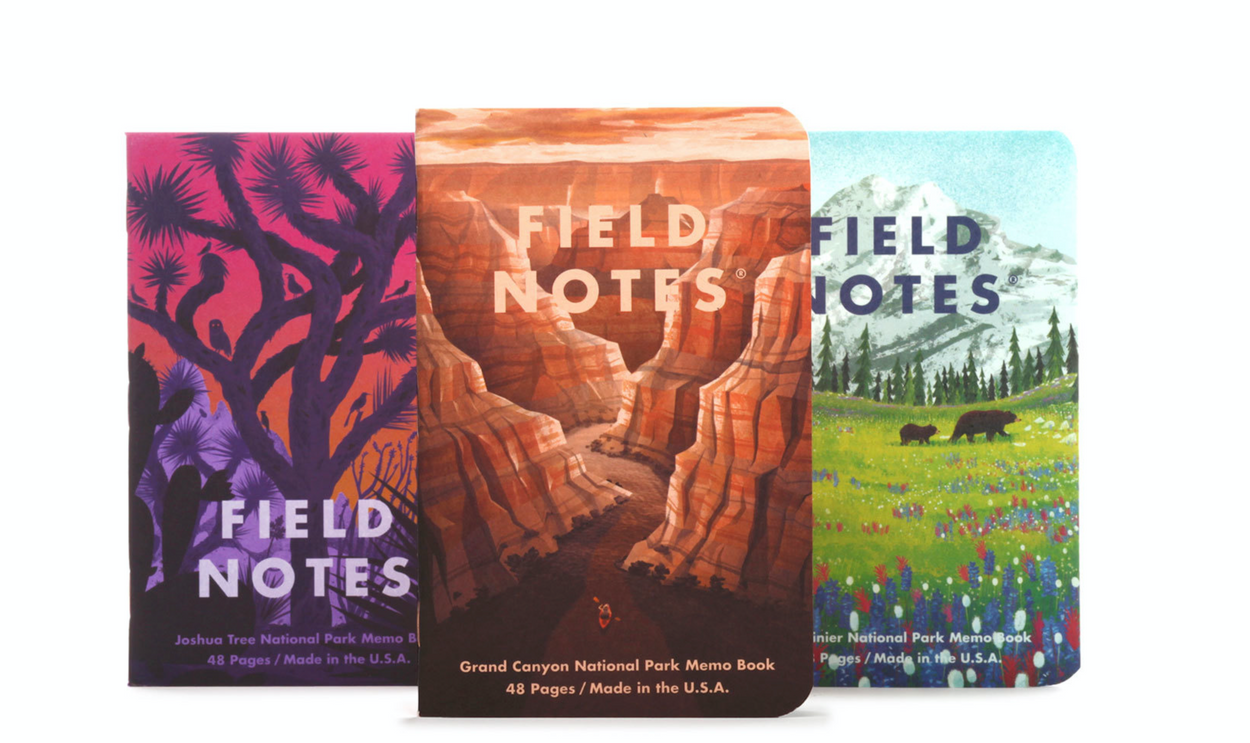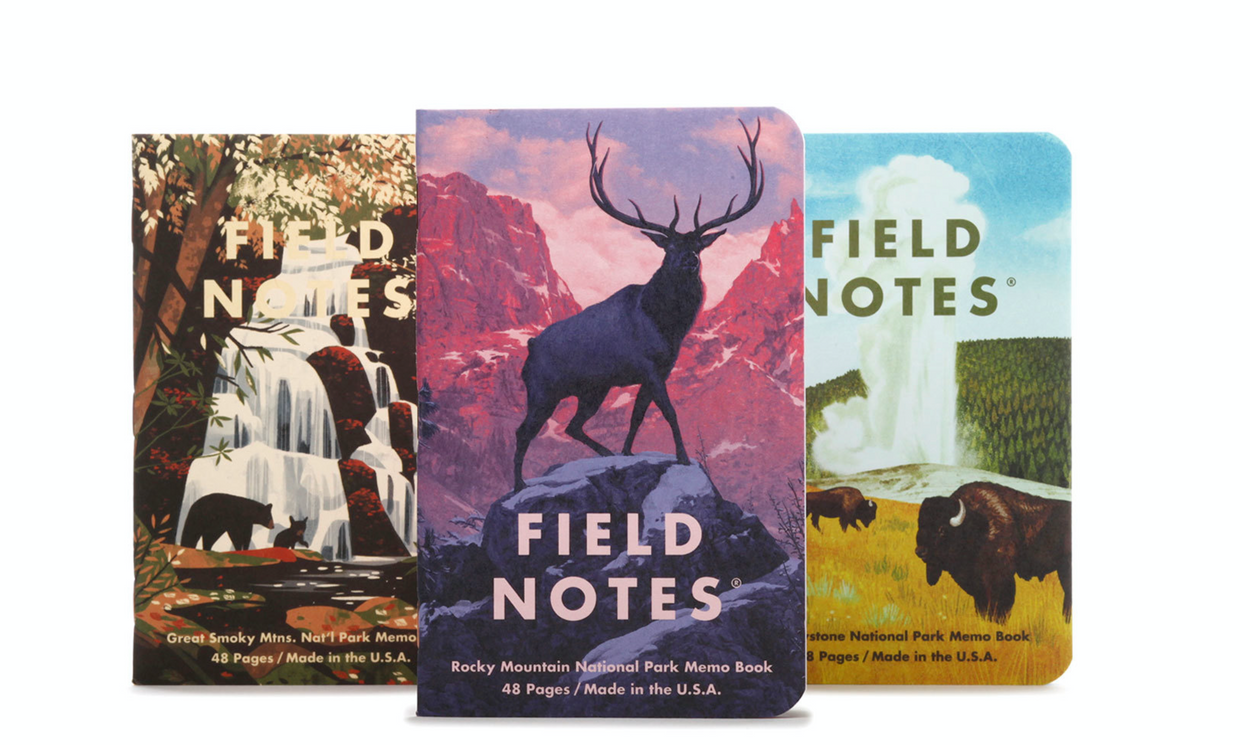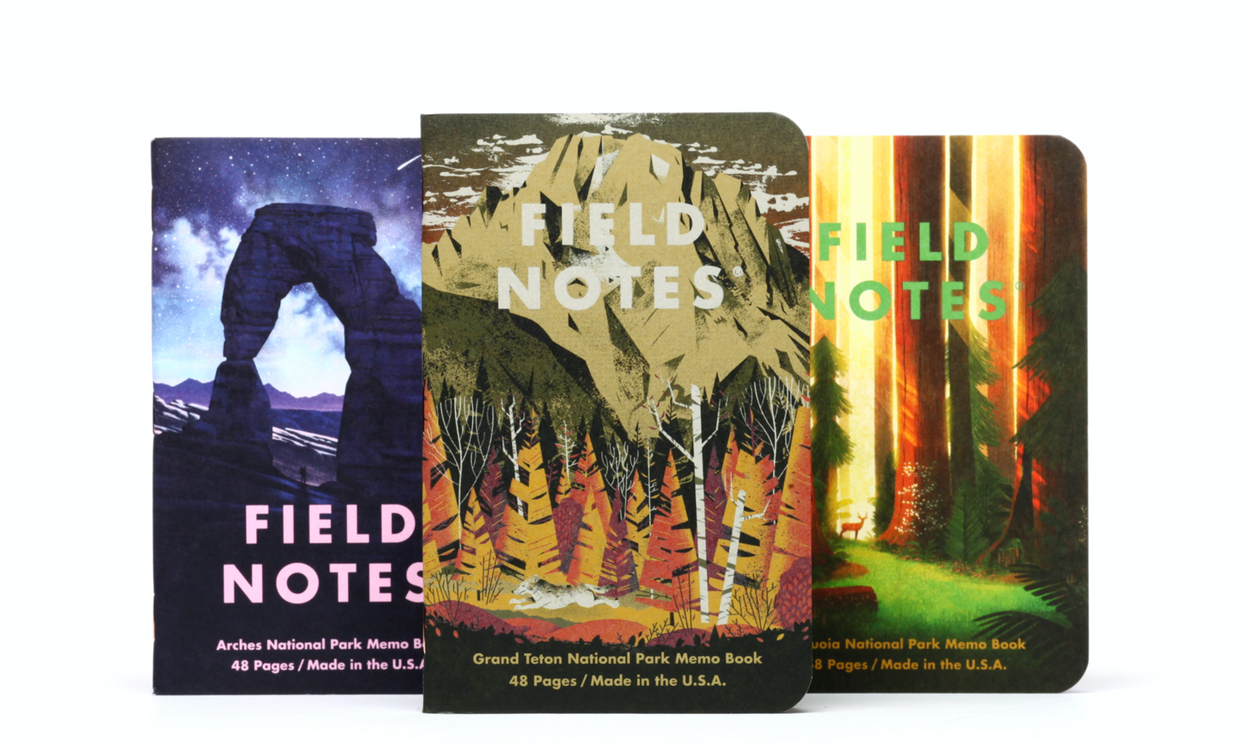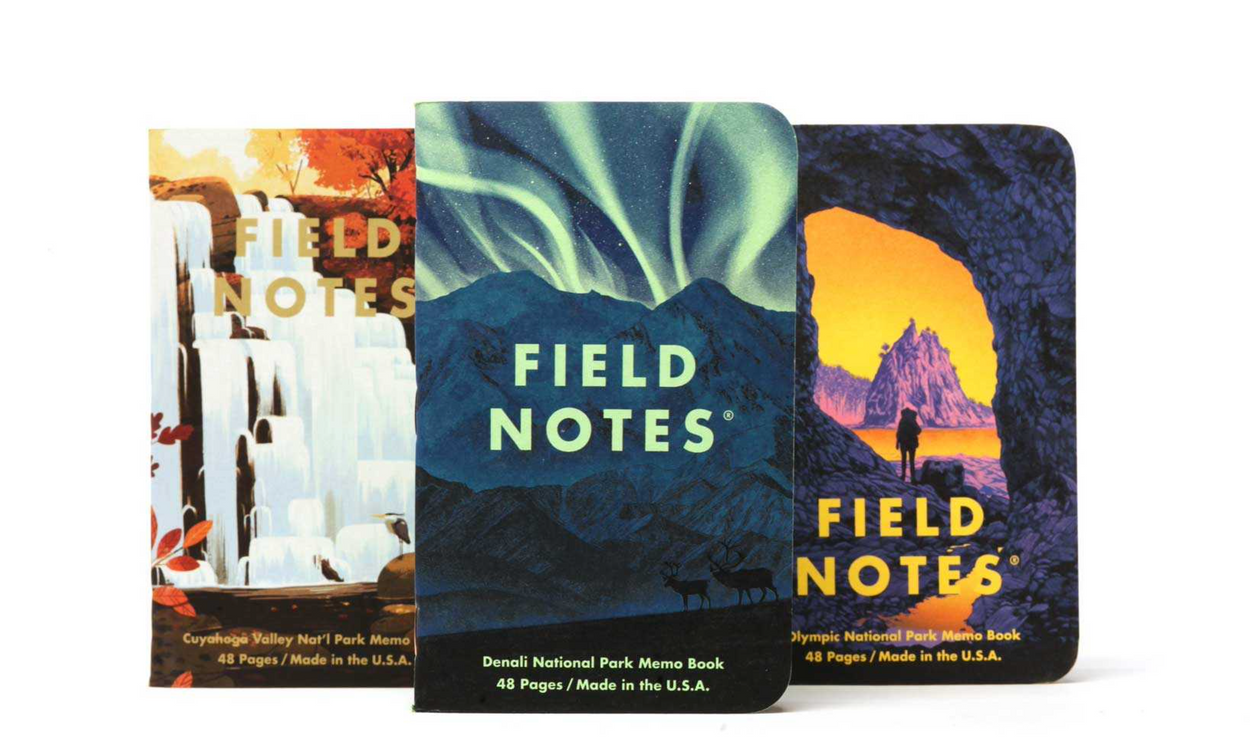 Field Notes
Field Notes - National Parks
Each book features a brief history of the park on its inside back cover, a spot for the official National Park Passport Stamp on the inside front cover, and 48 pages of Finch Opaque 60#T marked with a 3/16" graph to record your plans, routes, notes, and memories.
SERIES A 3-PACK
Includes Yosemite National Parkand Zion National Park, both by Dan McCarthy, and Acadia National Park by Telegramme Paper Co.
SERIES B 3-PACK
Grand Canyon National Park by DKNG Studios, Joshua Tree Nat'l Park by The Little Friends of Printmaking, Mount Rainier Nat'l Park by Glenn Thomas.
SERIES C 3-PACK
Rocky Mountain National Park by Rory Kurtz, Great Smoky Mountains National Park by Chris Turnham, Yellowstone National Park by Brave the Woods.
SERIES D 3-PACK
Grand Teton National Park by Eric Nyffeler, Arches National Park by Nicolas Delort, Sequoia National Park by Glenn Thomas.
SERIES E 3-PACK
Denali National Park by Dan McCarthy, Cuyahoga Valley National Park by Kim Smith, Olympic National Park by Daniel Danger.
A STEP BACKWARDS
The covers are printed on a variety of colored 100-lb. cover stocks from the French Paper Company of Niles, Michigan, using a custom, five-color process that started with under-printing white ink. This allowed us to incorporate the color of the paper into the artwork. The illustrative styles, the printing process, and the copper staples recall the heritage, and archival promotional materials and publications, of the National Park System.