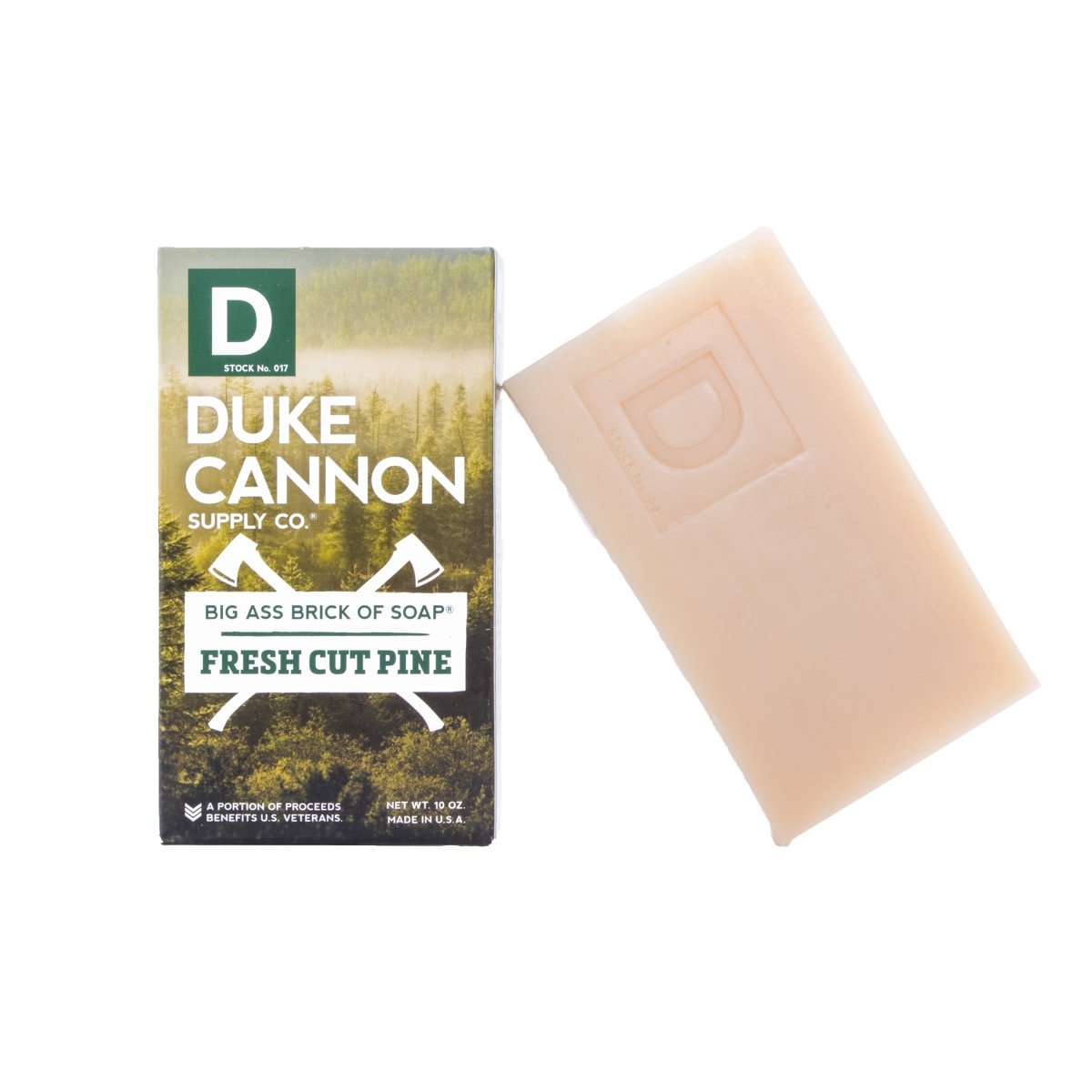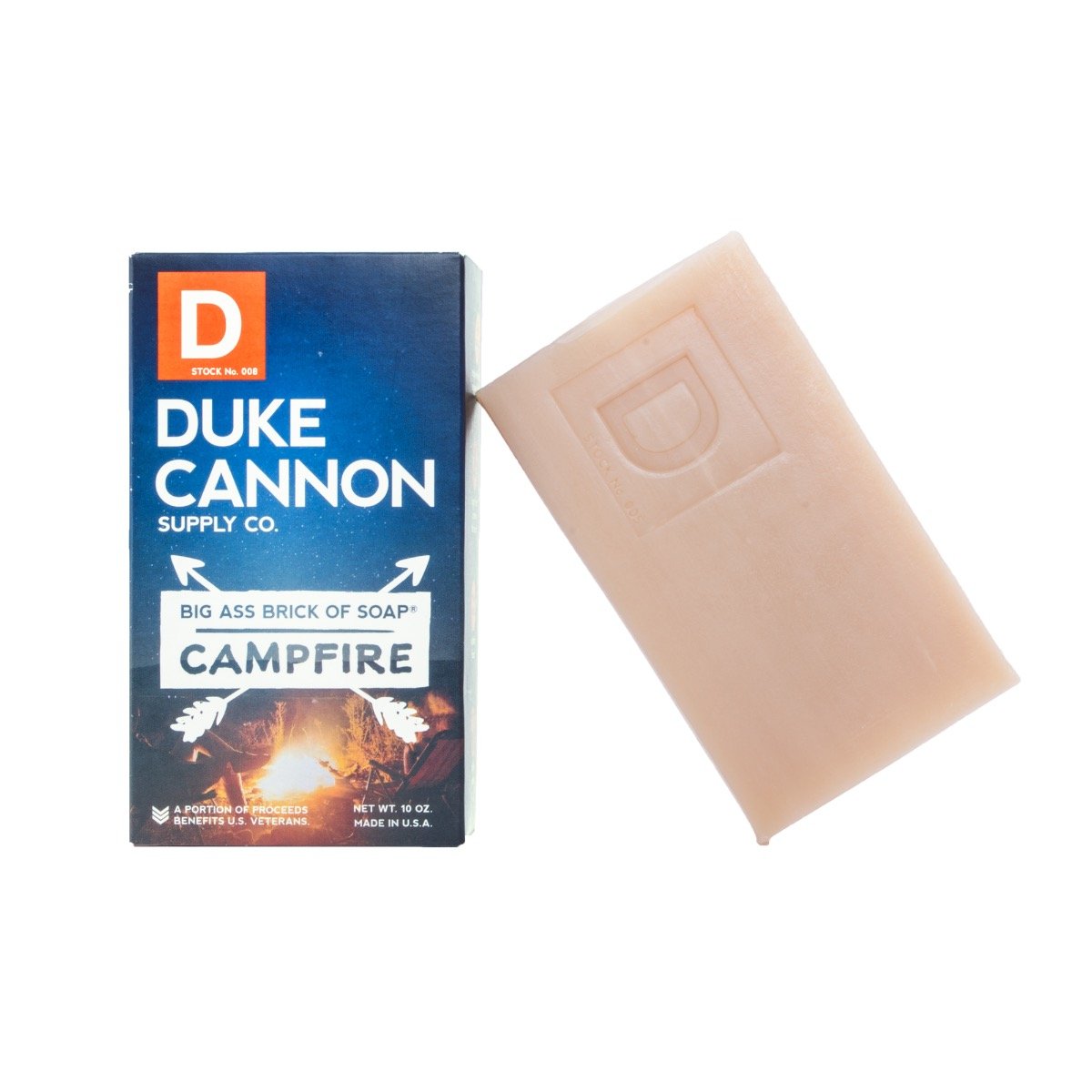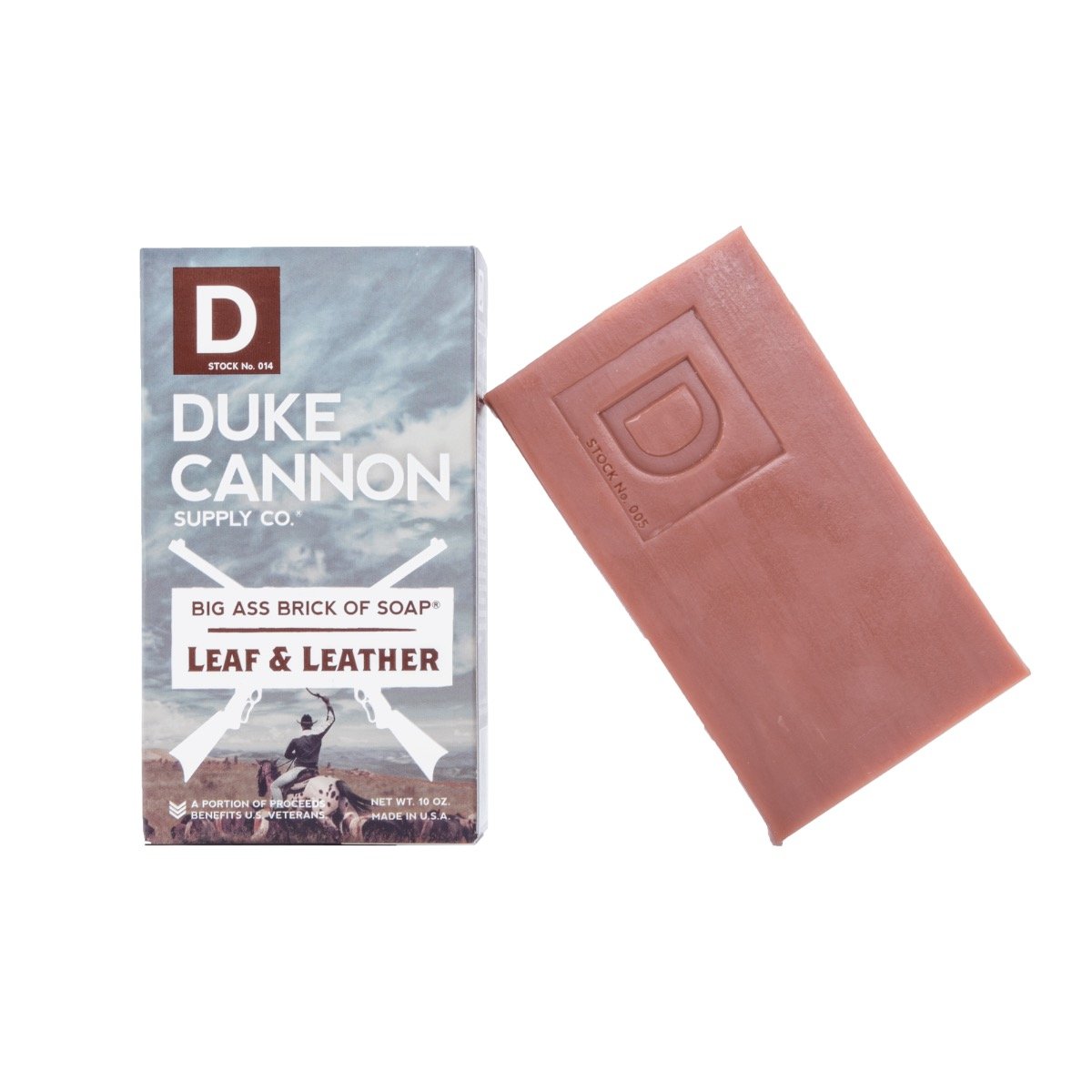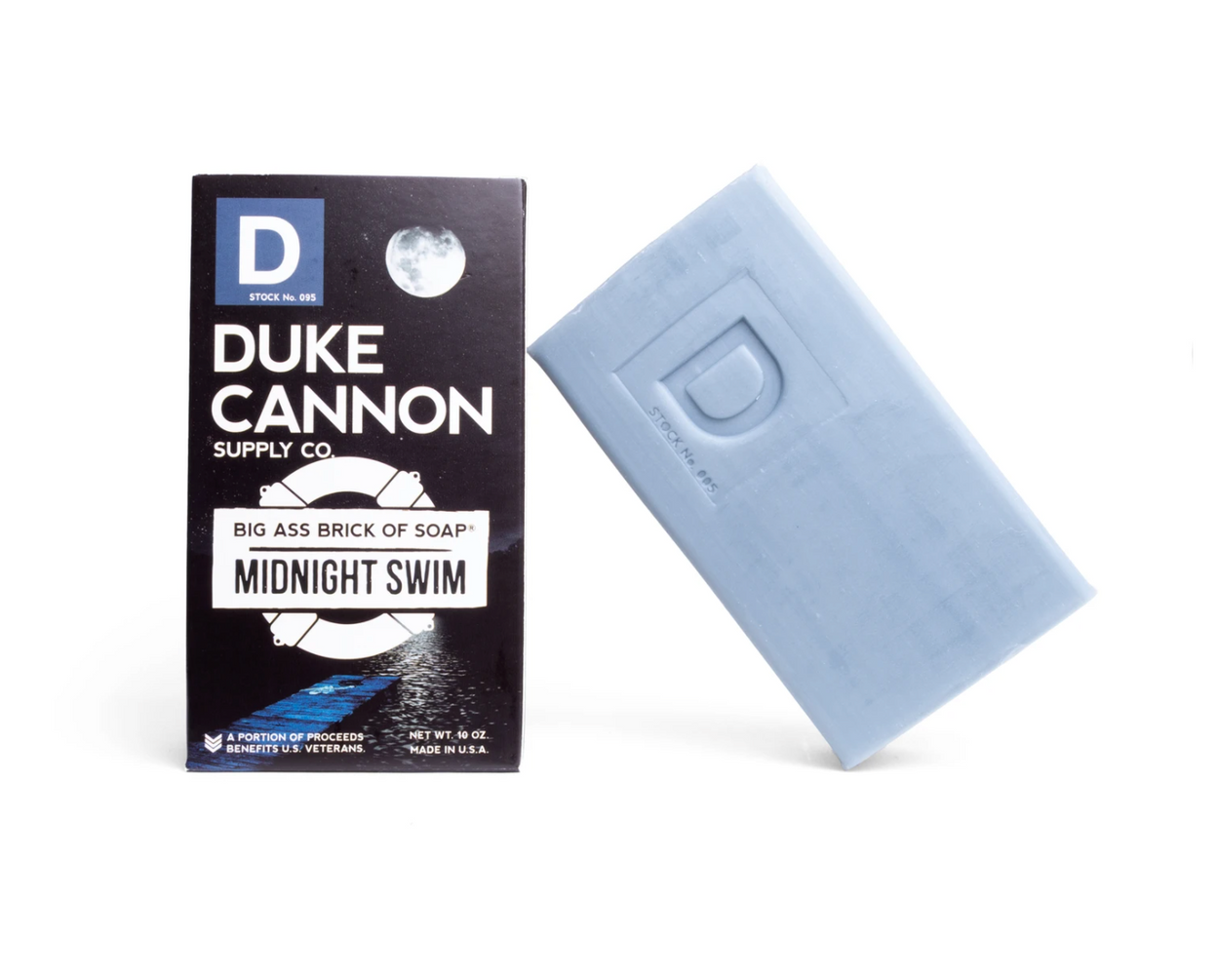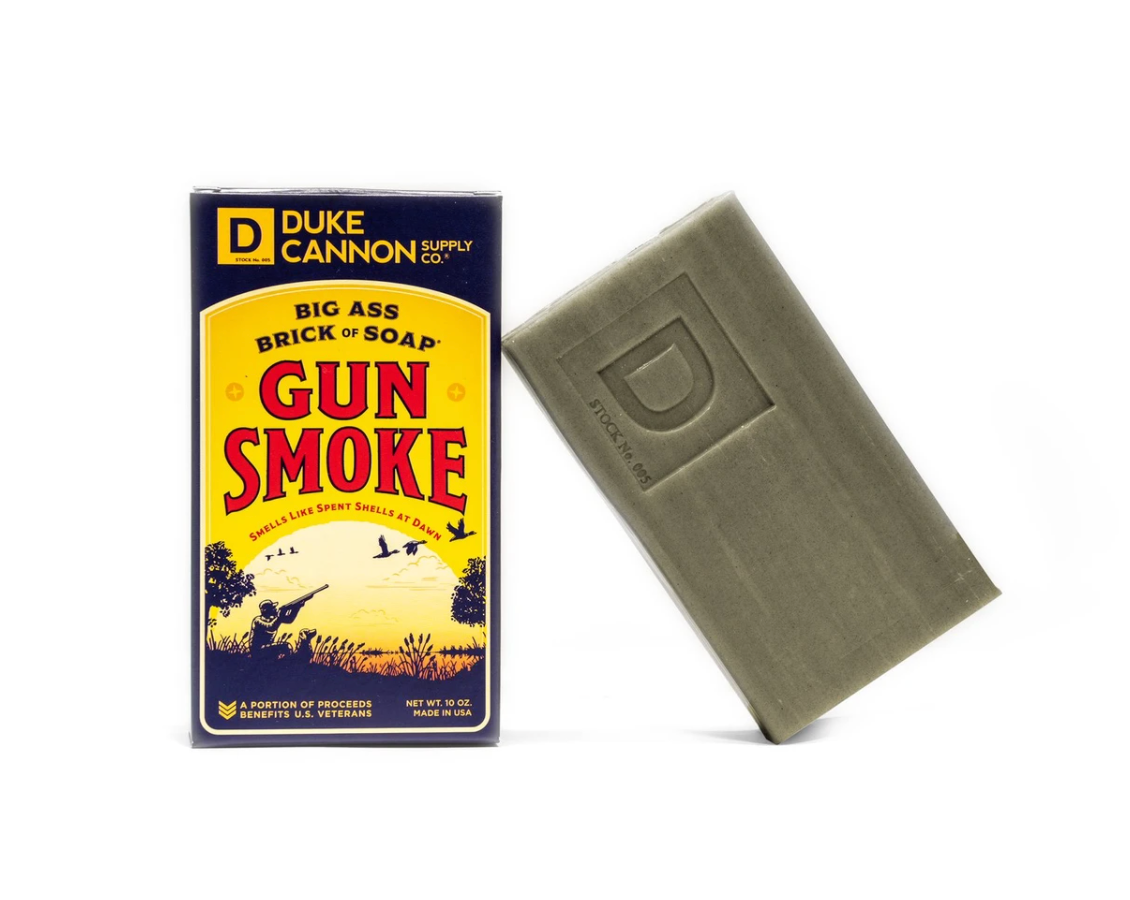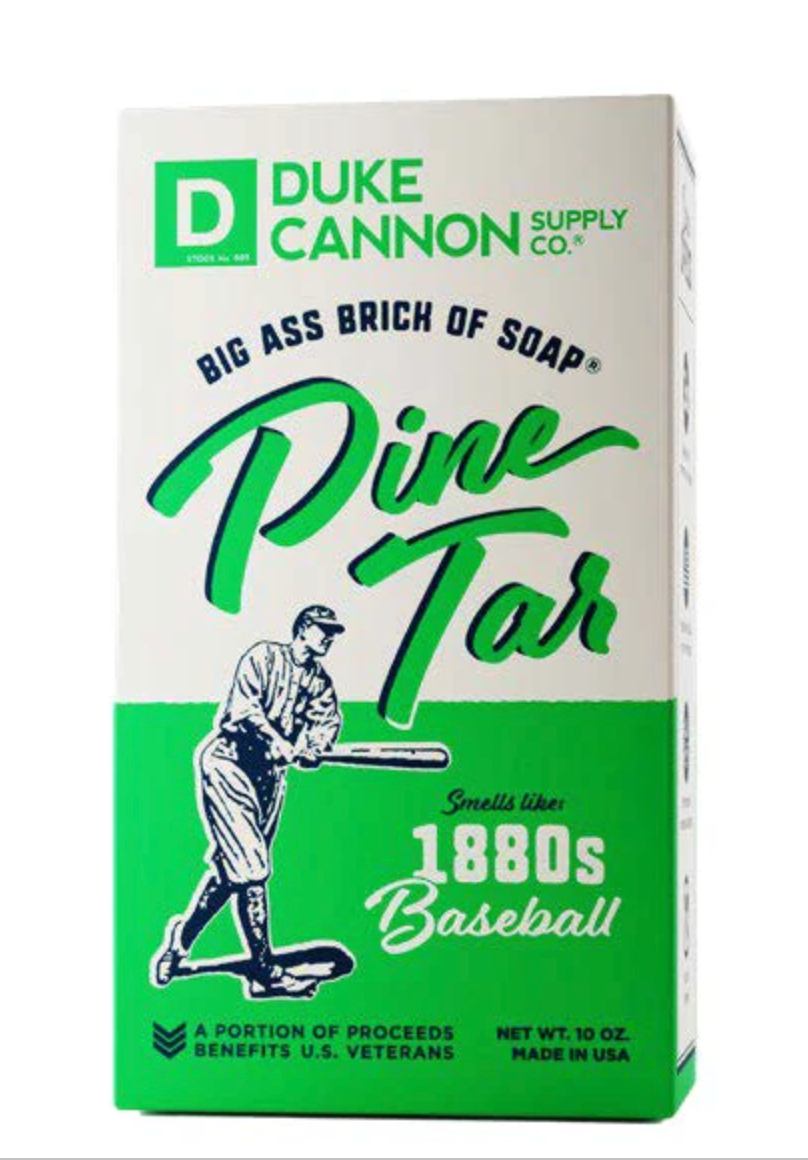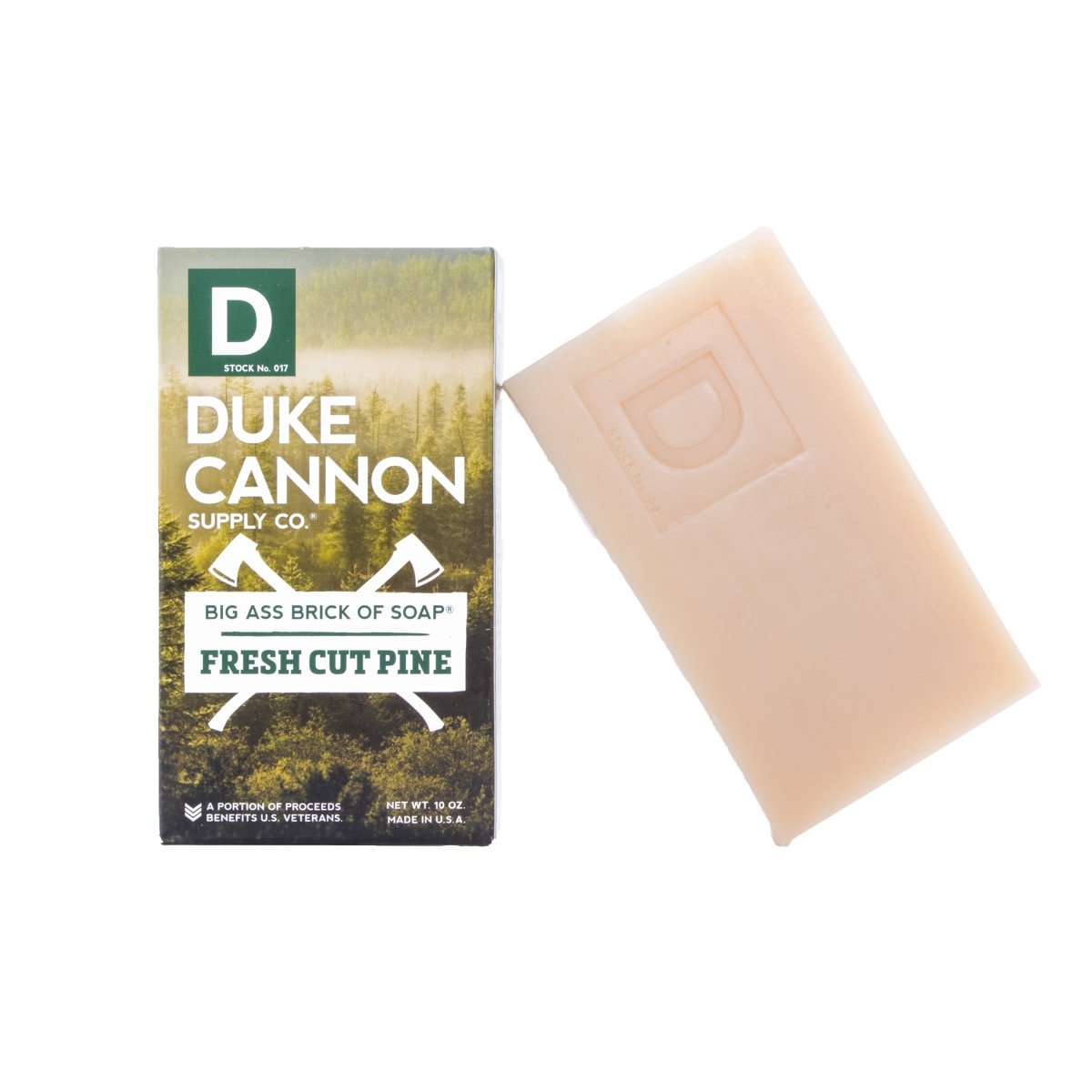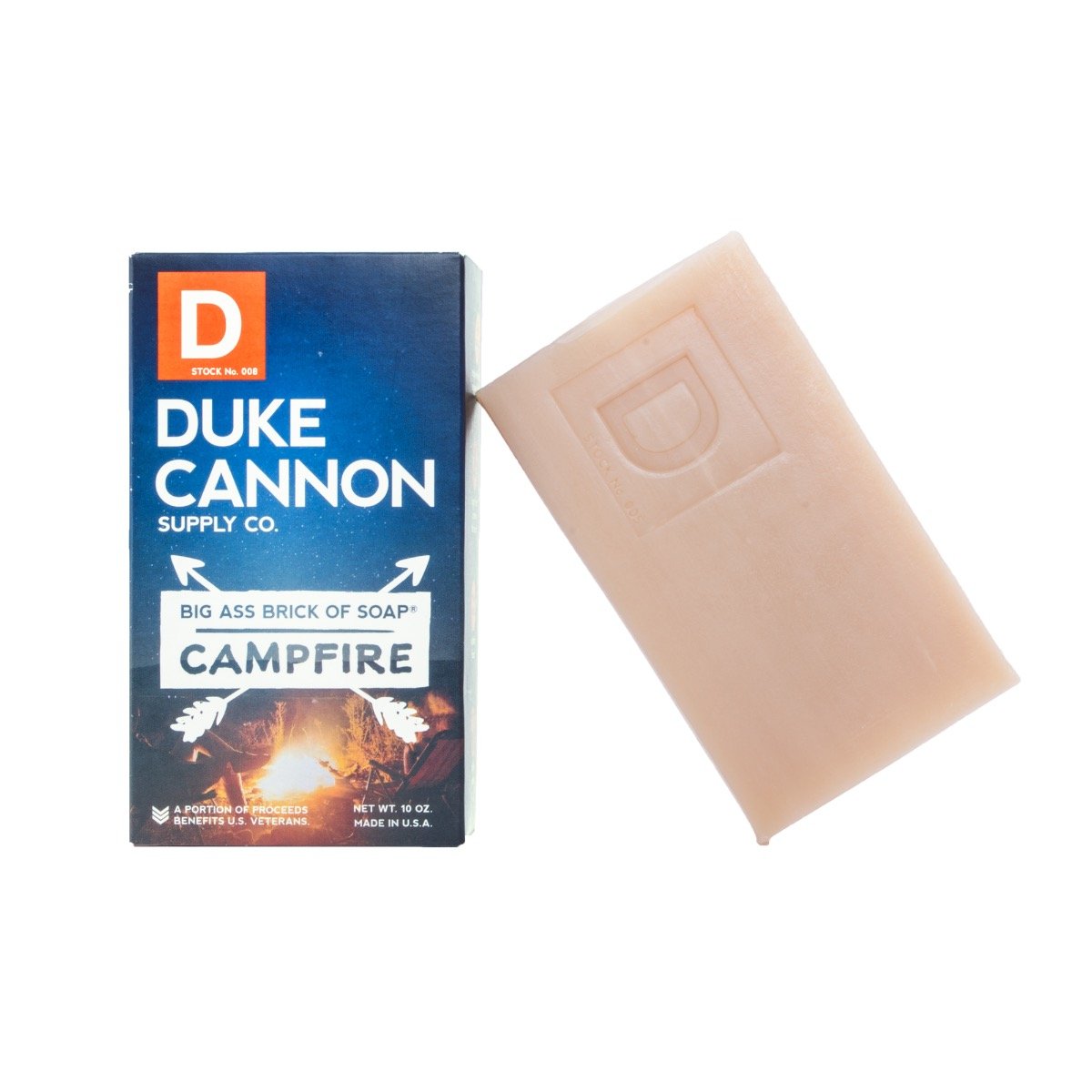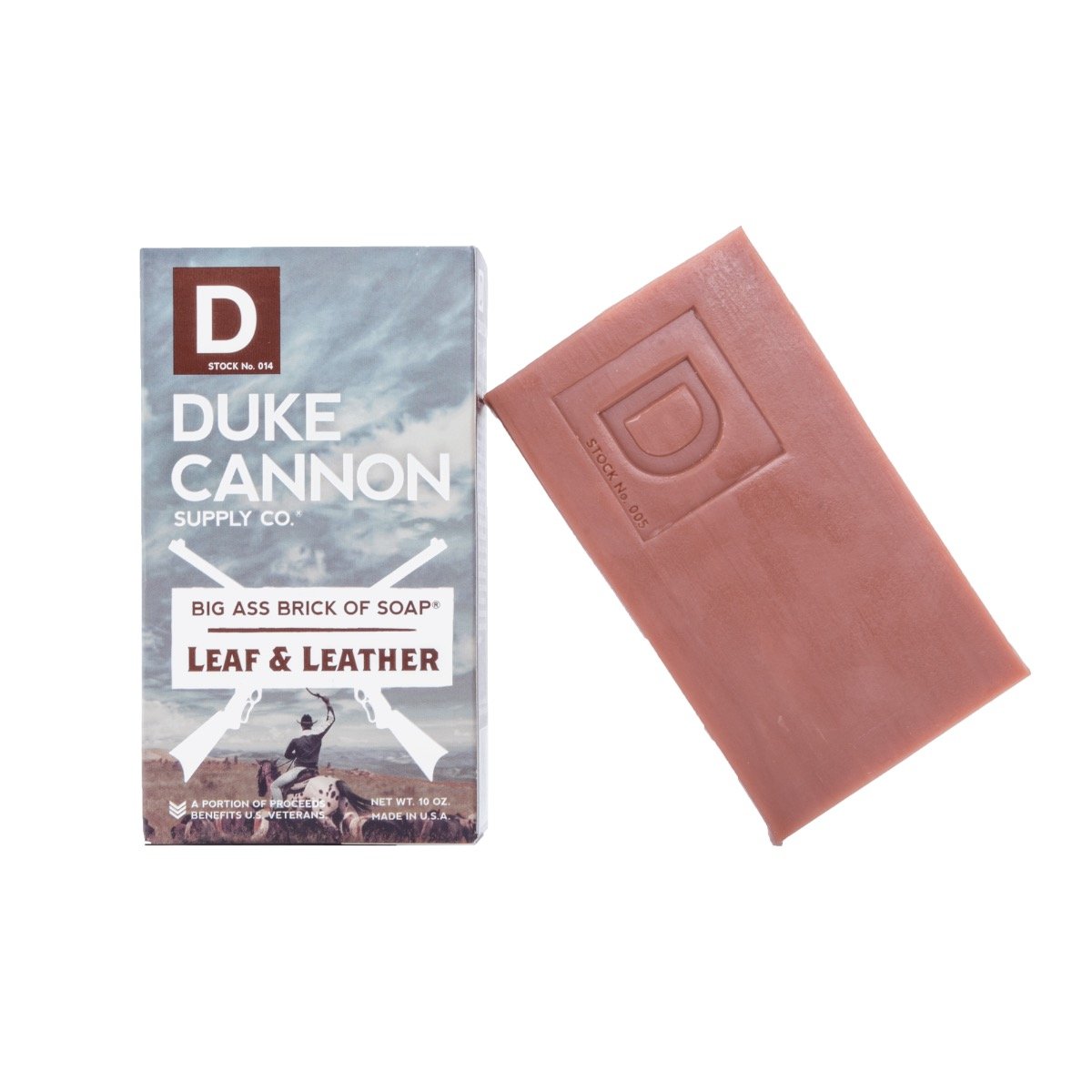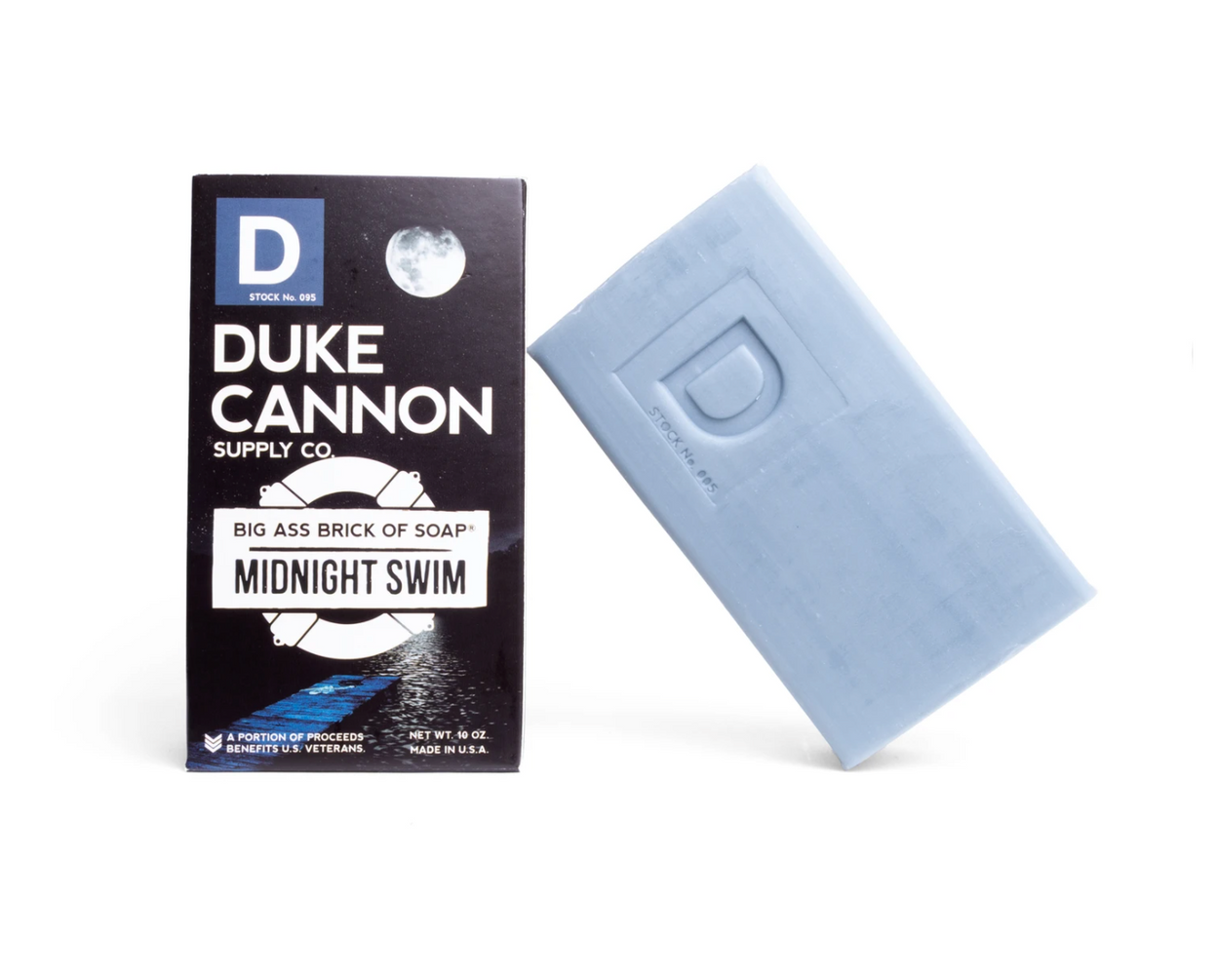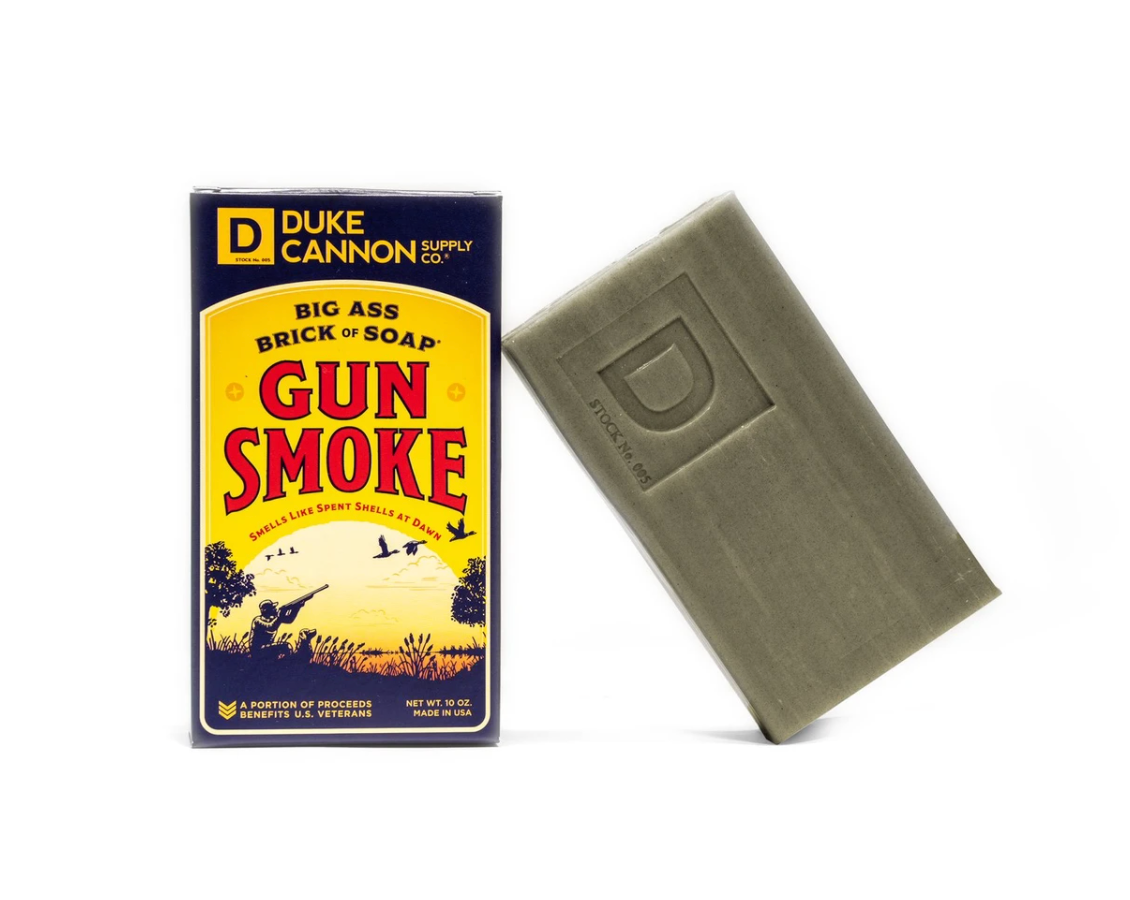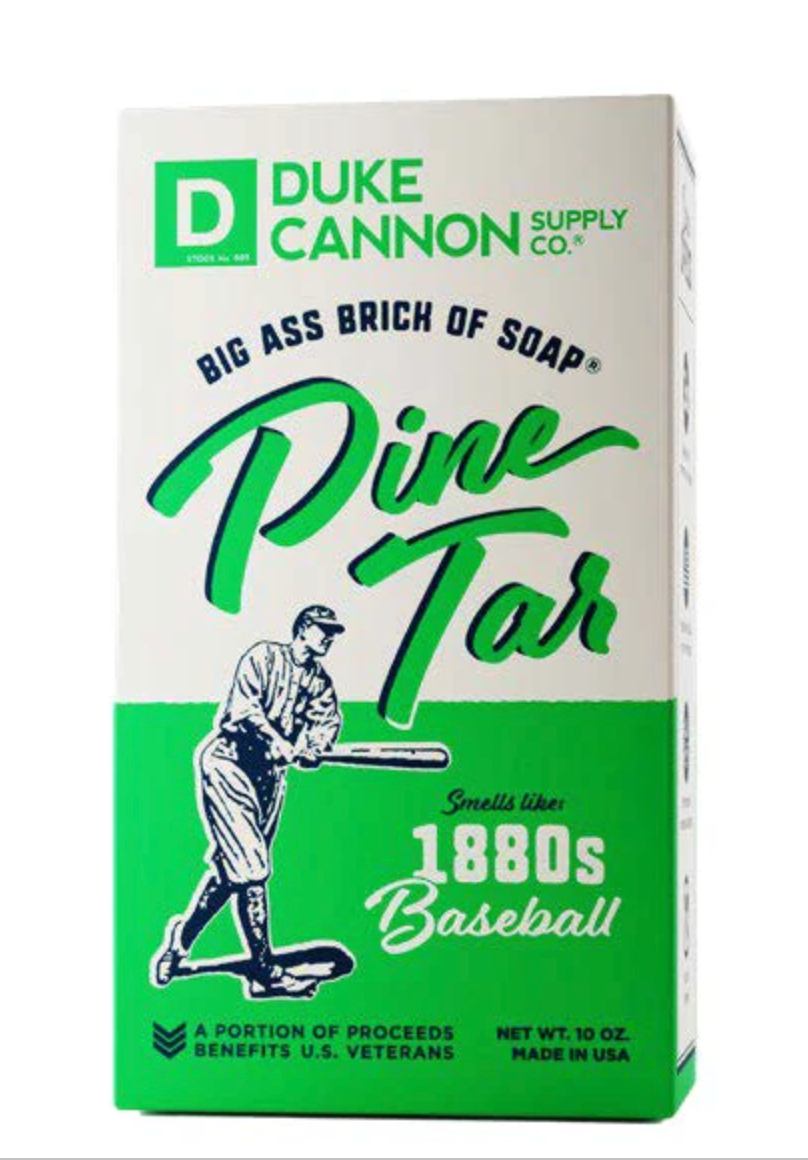 Duke Cannon
Duke Cannon - Big Ass Brick of Soap - Pick Your Favorite
Part of the Great American Frontier Collection from Duke Cannon.
Because the outdoors smell nice.
Product Specs:
Triple milled for superior quality t 10 oz., it's 3x the size of common bar soaps
Made in USA
Pine
Duke Cannon does not require the rich aroma of a $7 cappuccino to get him going in the morning, and he doesn't need comfy fashion boots to stay "cozy." Instead, Duke Cannon finds inspiration and warmth in hard work, like a morning spent chopping wood in the solitude of a pine forest. Experience the invigorating scent of fresh split pine and celebrate a return to basics with this American made soap inspired by the lush green wilderness of the Pacific Northwest.
Campfire
Duke Cannon's idea of a great night does not involve going to that fancy vegan juice bar downtown or binge-watching vampire dramas on the Internet. No, Duke Cannon's perfect night is under a starry sky, by the light of a glowing campfire, where stories are told without emojis and memories are made without selfies. Experience the rich scent of fresh cut hickory and celebrate a return to basics with the large American-made soap inspired by the burning wood of a blazing campfire.

Leaf & Leather
Duke Cannon would rather explore the Great Plains on horseback than navigate the parking lot of an outlet mall in a compact car. It's in the Great Wide Open, about 1000 miles from the nearest food court, where a light breeze carries the scent of old leather mixed with fresh rolled tobacco leaves. Take a trip back in time when a nice, masculine scent didn't involve citrus fruits or flowers, and experience this American-made soap inspired by leaf and leather. 
Midnight Swim
Duke Cannon has never taken a "refreshing dip" in the hot tub of the Best Valu Motel near O'Hare, and he won't be going down the community waterslide this Saturday. No, Duke Cannon's idea of aquatic refreshment is a moonlit cannonball into the crystal blue water of a remote forest lake.
Experience the refreshing blend of pure water, fresh air, and crisp greens with this American made soap inspired by the invigorating adventure of a midnight swim.
Part of the Great American Frontier Collection from Duke Cannon. Because the outdoors smell nice.
Gun Smoke
Duke Cannon's Gun Smoke attempts to capture that moment. The whiff you'll get isn't exactly metallic Cordite; rather, notes of smoked wood, bourbon vanilla, and charred leather combine to form a rich, slightly smoky scent that reminds you of a successful morning spent alongside your favorite fellow sportsmen.